Since 1981, more than 30 years of experience in real estate on the Costa del Sol form a solid base for the know-how and professionalism of Casa Marbella.
ABOUT CASA MARBELLA – SPECIALIST REAL ESTATE AGENT IN SAN PEDRO DE ALCANTARA AND MARBELLA EAST
Casa Marbella was established in 1981 and became since than one of the leading Real Estate Agencies on the Costa del Sol. The many years of experience converted Casa Marbella in your property specialists, offering a huge portfolio of different price ranges and types of properties of own listings plus thousands in our extended database.
FIND THE PROPERTY YOU ARE LOOKING FOR
Search our properties for sale, new developments, apartments, townhouses, penthouses and villas in Marbella and the surrounding areas.
At Casa Marbella we take great care in cultivating our relationships with our clients and associates to secure a constant information flow and update on the latest products in this competitive market.
With our professional service and guidance we are offering the right property at the right price. Year after year our clients return to us and prove that Casa Marbella creates value and trust. Those who want to enjoy the purchase of their Spanish home will count on us as a real estate specialist who knows all facts of the Marbella market.
OUR PHILOSOPHY TO SELLING PROPERTY ON THE COSTA DEL SOL…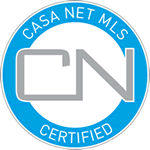 It is a network company providing a Multiple Listing Services (MLS) for both Spanish and International real estate agents based on a central database of exclusively listed properties. These properties are provided and shared among professional agents who are certified Members of CasaNet. CasaNet only certifies company who are committed to a strict Code of Ethics, which includes Duties to Vendors and Buyers, the Public, the Agents and as well as the Compliance.
CasaNet also brings together their considerable expertise, international contacts and resources to the benefit of many such as clients, investors, developers and members. CasaNet is a local and international platform at the highest level for the acquisition, marketing and sale of premium real estate. Therefore, CasaNet has gained a high respectable reputation for performance and quality service among business community.